Clear Spring, MD - Healthy Weight Loss and Skinny Wraps - It Works! - Amber DeLoof
» Beauty / Skin Care (325)
» Businesses that Support Women in Business (143)
» Health and Wellness (588)
»» Nutritional products, cellular cleaning, body enhancing, vitamins (102)
» It Works! (40)
» Women in Business (541)
Overview
Clear Spring, Maryland 21722
The amazing Ultimate Body Applicator, a one-of-a-kind body contouring treatment that can tighten, tone, and firm any place on the body in as little as 45 mins.
t: view phone 240-291-5096
w: Click here to discover ItWorks!
Description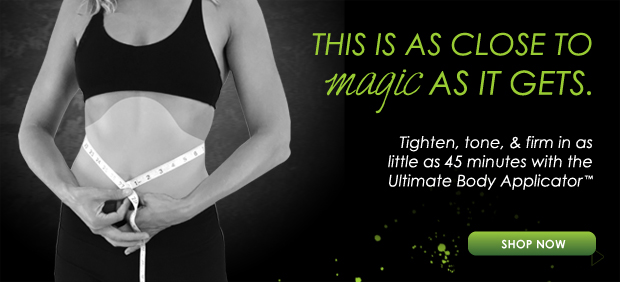 I am an independent distributor for It Works! Global, that crazy wrap thing.
Our flagship product is the Ultimate Body Applicator.

It Works Body Wraps tightens, tones and firms in 45 minutes.
Do you work out and eat right but still have that trouble spot that won't go away? There's a wrap for that! That's right, we have an all natural Ultimate Body Applicator that will help you tighten, tone and firm that trouble spot in as little as 45 minutes! This is a product you have to try to believe!

Our product line does not stop there! We have an all natural supplement line that will help you boost your energy, burn fat, relieve stress, build lean muscles and so much more. If you have a health and wellness goal, we have a product regimen to help you achieve it!

Have a financial goal? Our compensation plan is one of the best in the industry! It Works! Global is a debt free company and we strive for all of our distributors to achieve the same level of freedom by becoming debt free! Living the dream while helping others get healthy and wealthy!
Photo Gallery
Click here for Slideshow. You can also click on any of the photos to start slideshow.
Video
Map Location
Database Error. System Administrator has been notified and this problem will be solved as soon as possible. We are sorry for the inconvenience.